Pre-registration with instruction and signature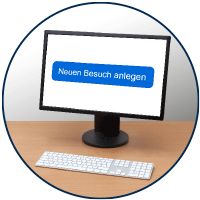 Pre-registration by the employee
Your staff can plan and pre-register their next visit on the intranet or at reception.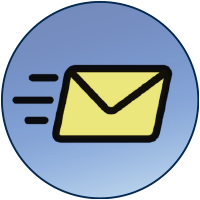 E-mail notification
The data for the visit date is sent to the visit and to the employee to be visited as an e-mail for further verification.
Here you can add additional information for the visit as an attachment to the e-mail, e.g. directions, safety instructions or ready-made passes in digital form.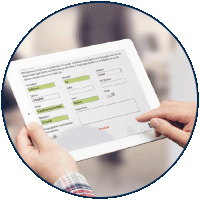 Digital briefing of the visit incl. signature
Your visitor can comfortably read and sign your instruction texts and safety instructions at a terminal or tablet.
The signature can be made with a pen for digital surfaces or with the finger.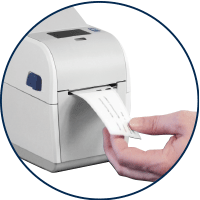 Badge printing by reception staff

After instruction and signature on the U-PAD, your reception staff can print the visitor badge.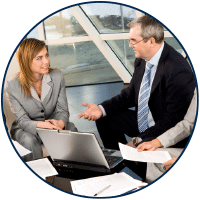 List of attendance
When the visit has gone through the registration process, an email notification is sent to the staff member that the visit has now arrived and registered.
Your reception staff can check at any time with the "Currently in the house" list how many visits are currently active in the house and who the visiting staff members are.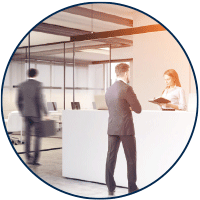 Logout at reception
If the visitor is about to leave, they can now sign out at reception.
The exact check-out time is also stored.
Involved modules
This use case involves an interaction of the following modules:
Modul Reception

Modul Intranet

Modul Server


Additional module Office

Additional module signature pad.