With the Epson TM-C3500, you can create your visitor badges in high-quality colour printing flexibly as required. Your company benefits from separate cartridges with pigment ink and printing speeds of up to 103 mm/s. At the same time, exceptionally high quality is guaranteed.  
The LCD screen displays ink level and printer status information, and with front panel operation and easy setup software, you can operate the printer without expert training. The TM-C3500 printer prints on special paper for a smudge-proof and waterproof image. Inside the printer is a roll for about 350 cards. 
By folding in the middle of the print, you get a double-sided printed visitor's pass for your guests. The badges can then be placed in a badge holder at the visitor's place or attached to a lanyard through an existing hole.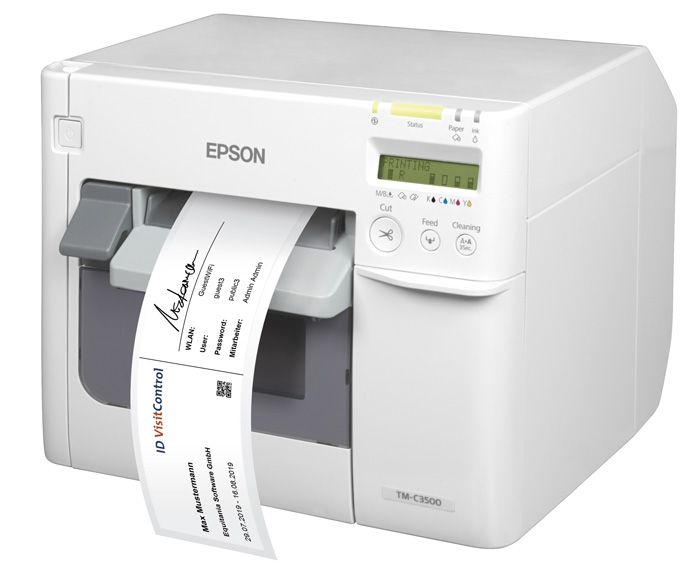 Epson TM-C3500
With the TM-C3500 printer from Epson, you can increase the security of your visitors, improve your brand image, convey individual imprints and use visitor badges as a quickly identifiable source of information for your company. 
The digital printer is ideal for printing visitor badges and name badges in full colour and can be combined with visitor management software ID VisitControl to form a comprehensive solution.

Printout of an identity card with the note "external company" for one day

Printout of an identity card with the indication "interested party" for a longer period of time
Pay attention to the attached date of the identification card. This allows every employee to quickly see how long the visitor has been staying. The coloured markings also enable immediate recognition of why a person from outside the company is in the company.
By folding in the middle of the print you get a visitor badge for your guests printed on both sides.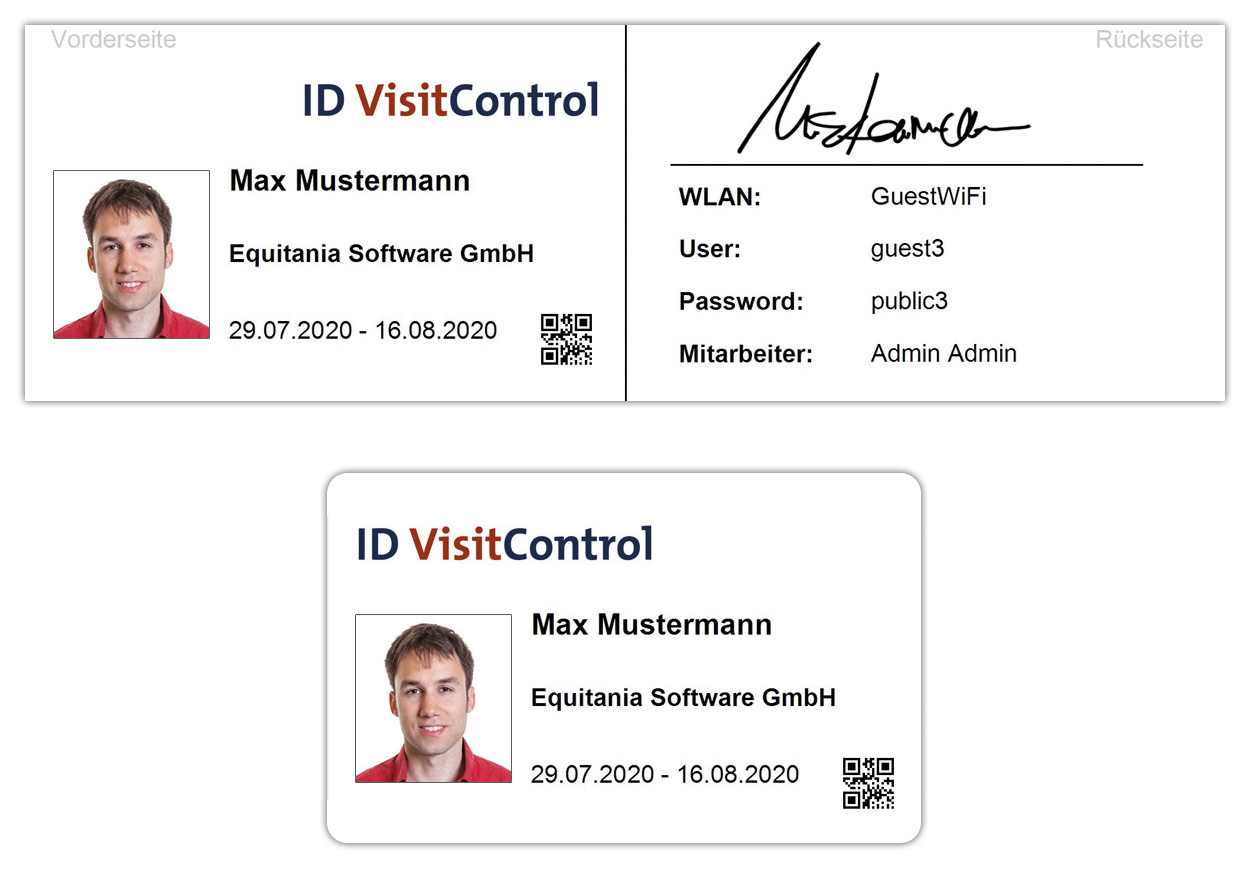 Tell your visitors directly the access data for the guest WLAN
In order to meet your visitor here with hospitality and service and at the same time ensure your safety, we have the right solution for you.
The WLAN access data for your visitors can be conveniently stored in the visitor management system ID VisitControl. During visitor registration, the appropriate access data is then automatically assigned to the visitor and can be printed directly on the visitor's badge, for example.
You can make settings in the administration with a few clicks to print the WLAN access data on your guest's visitor badge.