Visitor badges are used to identify authorized visitors, temporary workers, contractors, vendors and other types of guests at a glance. Whether you are interested in PVC badges, labels or paper badges, we offer a wide range of options and printers for visitor badges. This completes your visitor management ID VisitControl.
We can advise you on everything from a simple card holder for badges to a complete system for visitor badges and employee badges. With our experience and expertise, we are continuously expanding our product portfolio and offer products for every requirement in the categories plastic cards, card printers, badge accessories, visitor badges TimeControl, software and security accessories.
Labels with thermal printing process
The printing of the label is done by our TimeControl Label-Printer 23d. Due to the special direct thermal process, the Label-Printer 23d does not require a ribbon. A ribbon change and the resulting loss of time is therefore not necessary. Your costs for consumables also remain low. 
The self-adhesive labels can be given with or without a time validity to your visitors and can be visibly attached to their clothing. The sticker can be removed without residue after the visit.
However, you can also hand out the printed stickers to your guests in other ways.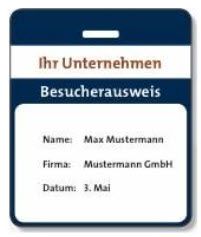 Step 1
Simply stick the "front part sticker" onto the "back part badge". The visitor badge is then activated and the time lapse begins immediately.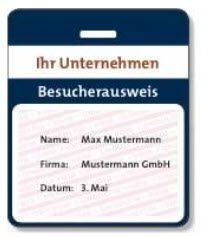 Step 2
Little by little the "Frontpart-Sticker" starts to change its colour slowly. The expiry of the visitor's pass continues and cannot be stopped.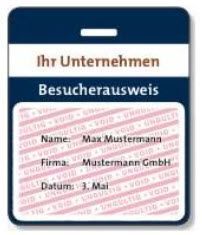 Step 3
After one day the red colour is visible through the "Frontpart-Sticker" and the visitor badge has expired. 
Printer TM-C3500
With the Epson TM-C3500, you can create your visitor badges in high-quality colour printing flexibly as required. Your company benefits from separate cartridges with pigment ink and printing speeds of up to 103 mm/s. At the same time, exceptionally high quality is guaranteed.  
The LCD screen displays ink level and printer status information, and with front panel operation and easy setup software, you can operate the printer without expert training.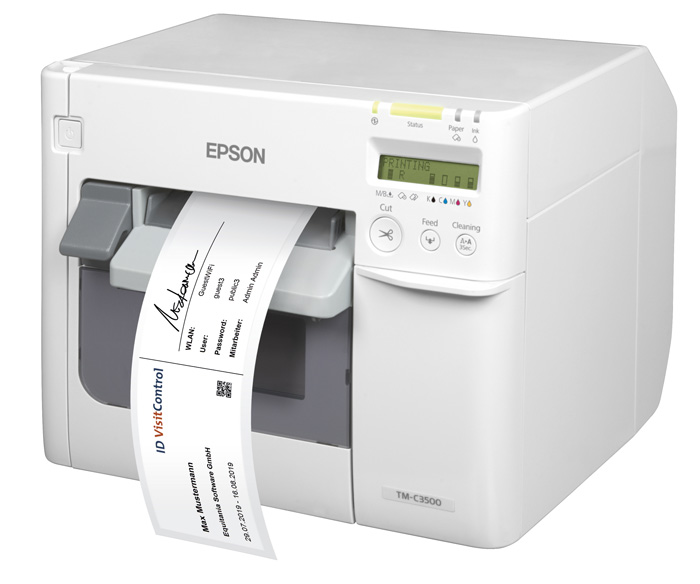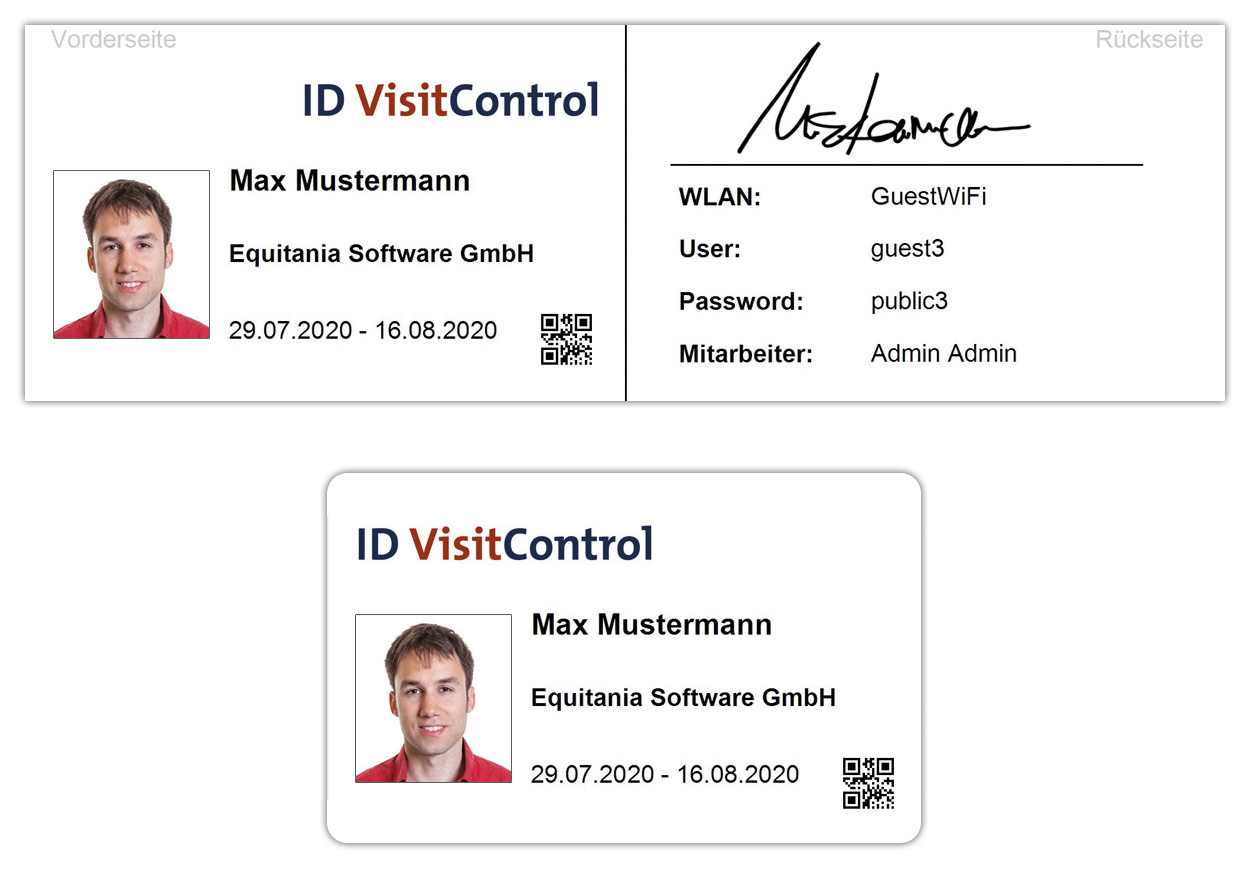 Paper badges
The special paper for a smudge and waterproof print image is printed by the TM-C3500 printer. In the printer is a roll for approx. 350 cards. 
By folding in the middle of the print you get a visitor's pass for your guests printed on both sides. Afterwards the badges can be attached to the visitor in a badge holder.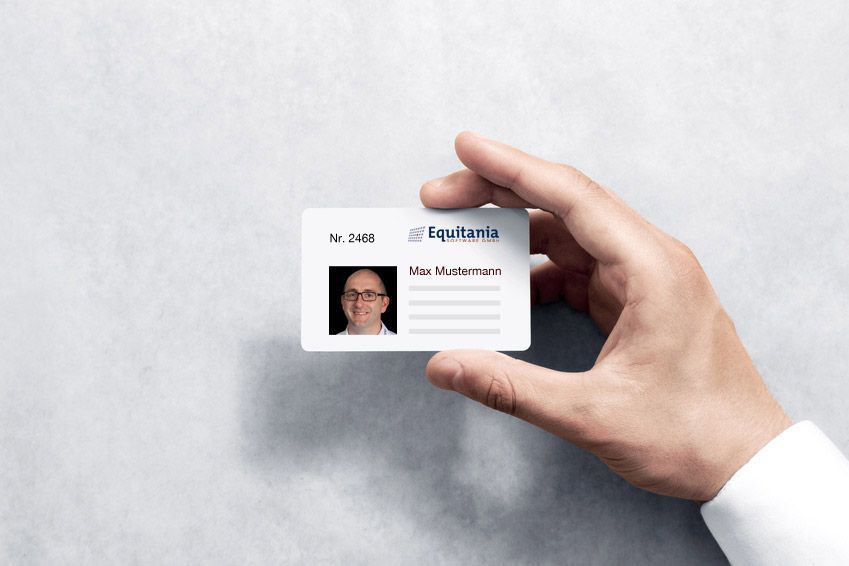 Identification cards
The PVC card has become indispensable nowadays. We use plastic cards in all areas every day. So it stands to reason that plastic cards are also used in visitor management.
The PVC card offers you the advantage of a wide range of printing options. For example, you can print your plastic cards at your visitor reception with a time schedule card printer. Especially if plastic cards are already in use as badges for employees, the layout of the TimeControl Card visitor badge can be directly adapted to the layout of the card and a recognition value for your company is created.
On request, you can also receive blank plastic cards with round or slotted holes so that you do not have to punch them yourself after printing and can use the printed plastic card immediately with lanyards or card clips.