Do you have several receptions in your company and want to determine at which gate your visitor is expected for the visitor pre-registration. With the additional module entrance separation of the visitor management ID VisitControl this is easily possible and increases the clarity within the individual gates. 
View in the Intranet module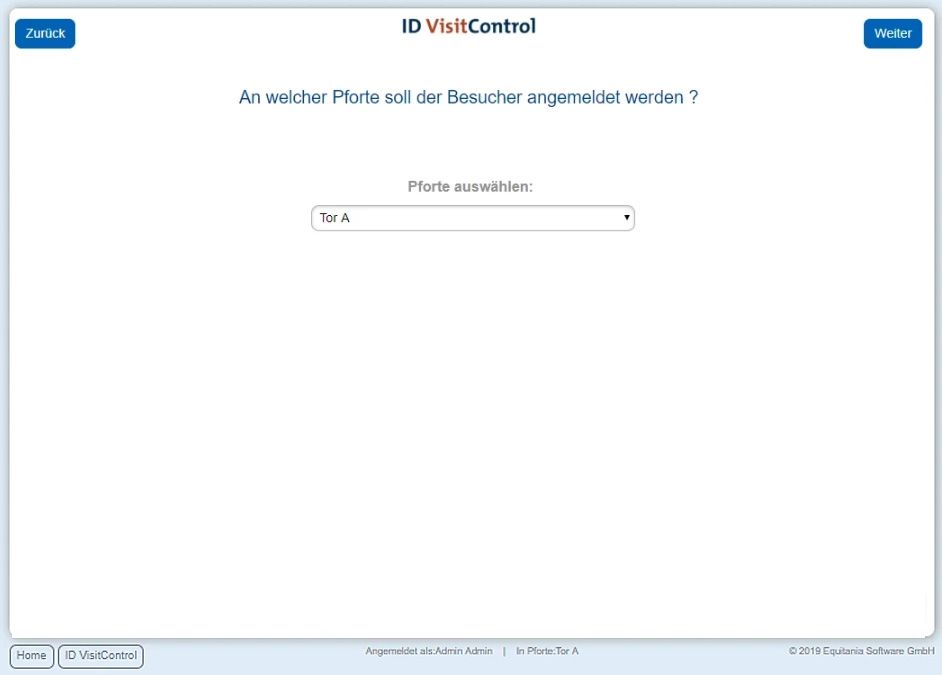 At which entrance should the visitor be registered?
The additional module entrance separation is an advantage if you have licensed several receptions in your company and the module intranet, where your employees can pre-register their visitors themselves. In the course of the visitor registration the access control is carried out by the employee at the reception.