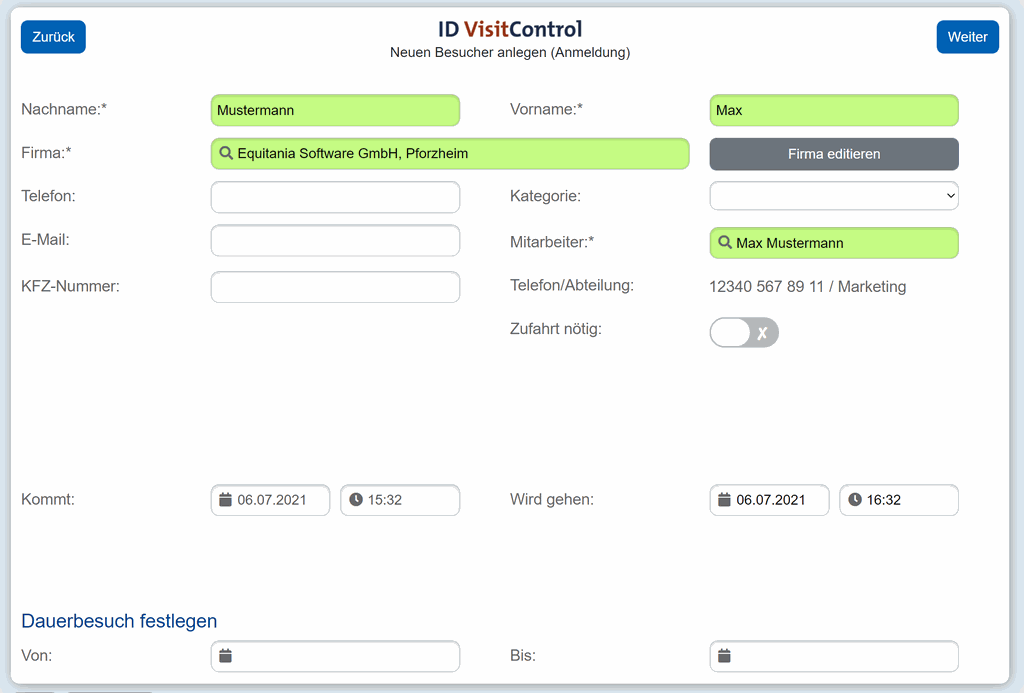 Easy registration
Through the intuitive menu navigation, new visitor data can be recorded quickly and existing data can be called up easily to register the guest as a visitor.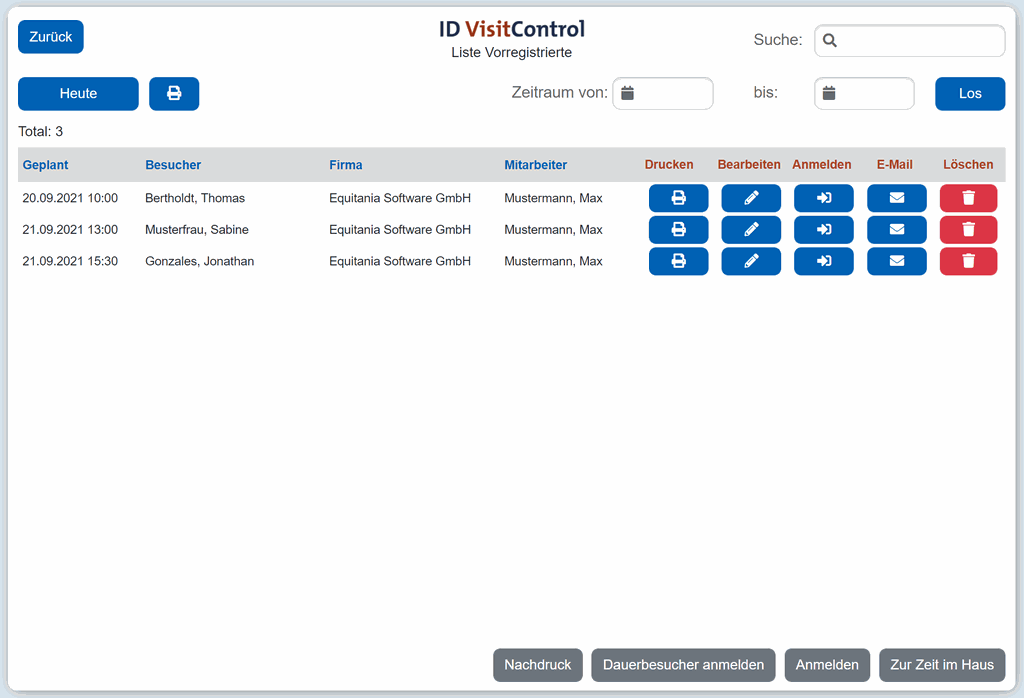 You have the overview
You can find pre-registered visitors with one click in a list. From this page you can quickly access other pages and can work and register visitors quickly and easily.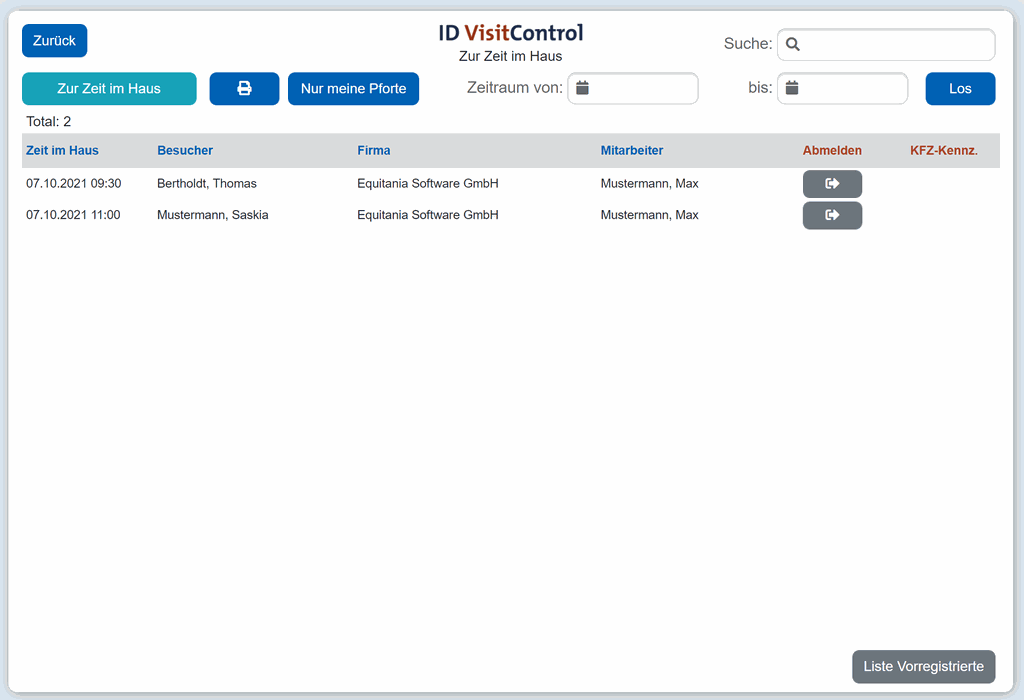 You always know who is there
Find out quickly who is currently in your house. This can also provide a quick overview in emergency situations, thanks to the current attendance list.
Visitor registration for multiple visitors in one step.


Notify your reception automatically when you pre-register.


Have safety instructions easily confirmed electronically.




Always know exactly at which entrance your guest is expected.


Permanent visitors can cancel and register themselves using a barcode.


Send e-mails to your visit directly from the viewer software.
Documentation for reference
---
Selection from our video tutorials
---
ID VisitControl Register individual visitors
In this video we show you how to register an individual visitor in ID VisitControl in the reception.
ID VisitControl visitors currently in house
In this video we show you how you can quickly view the visitors who are currently in the building in ID VisitControl in the reception area.
ID VisitControl - the administration in reception
In this video we show you how to store or edit the data of a company in the master data.