Self-registration of the visitor

Self-explanatory user interface

Operable via touch surface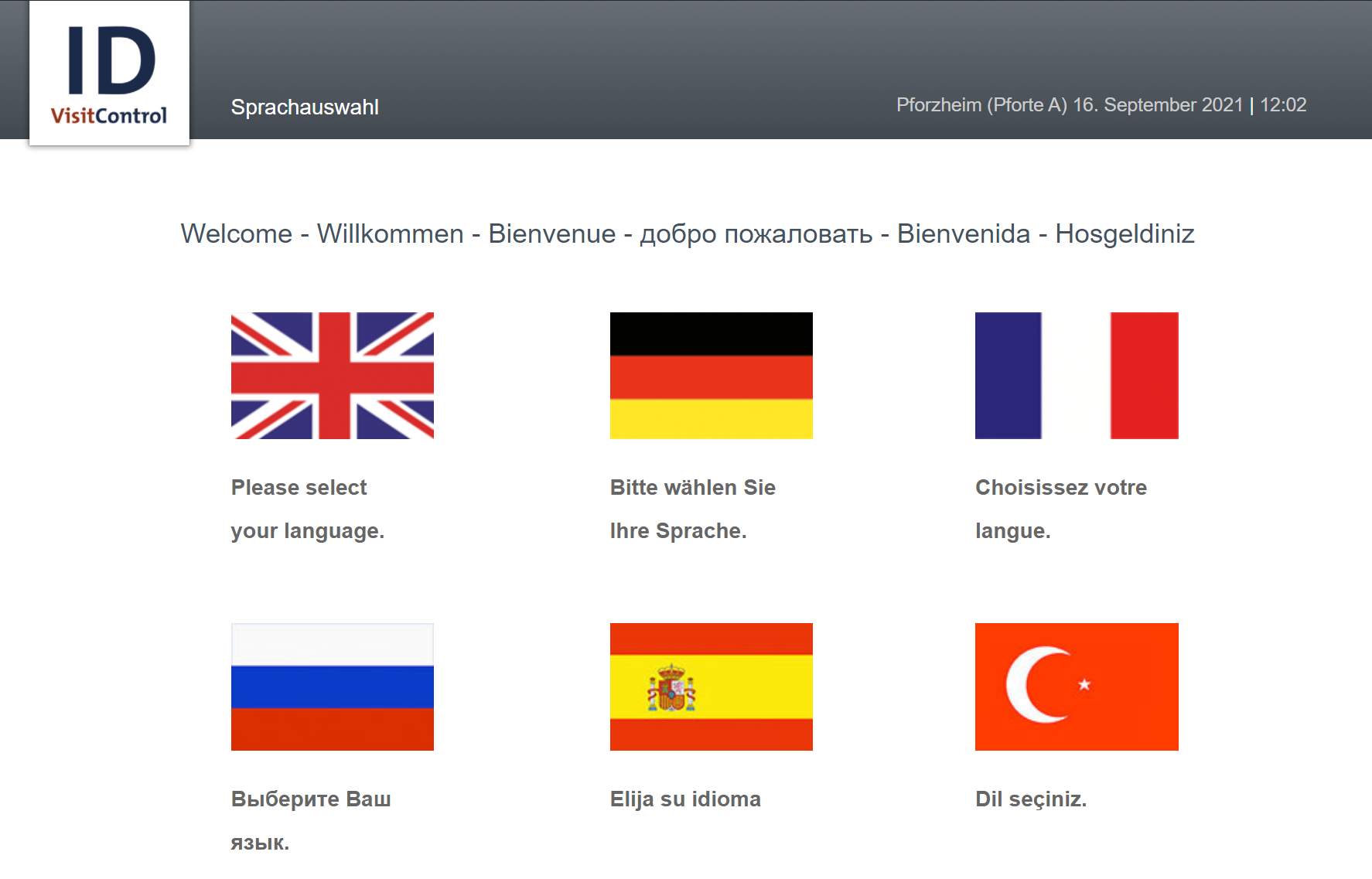 Language selection

The Kiosk module is available in any desired language and offers at the beginning of the registration the choice in which language the visitor wants to register.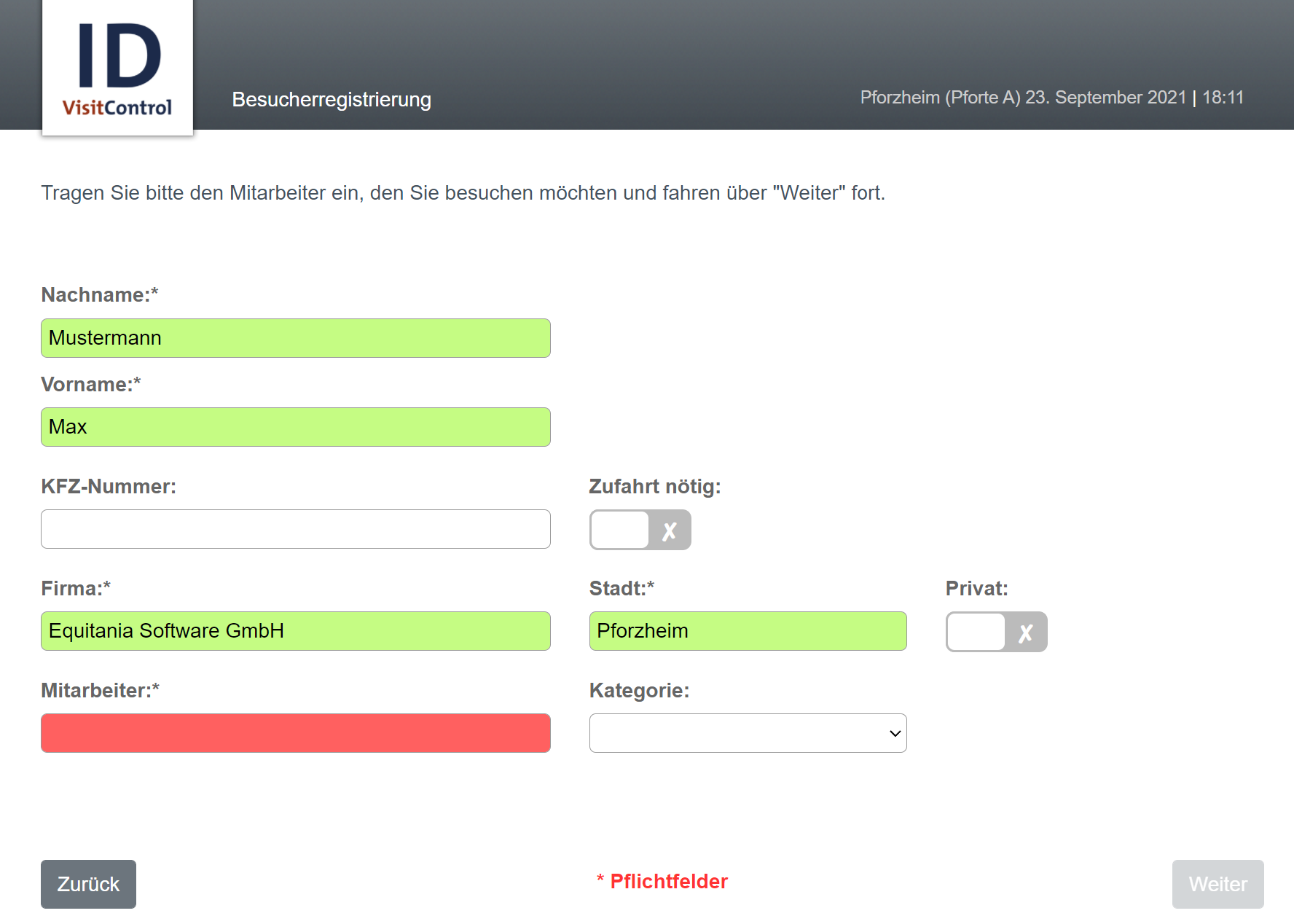 Simple registration

The intuitive menu navigation allows visitors to quickly and easily record their visitor data.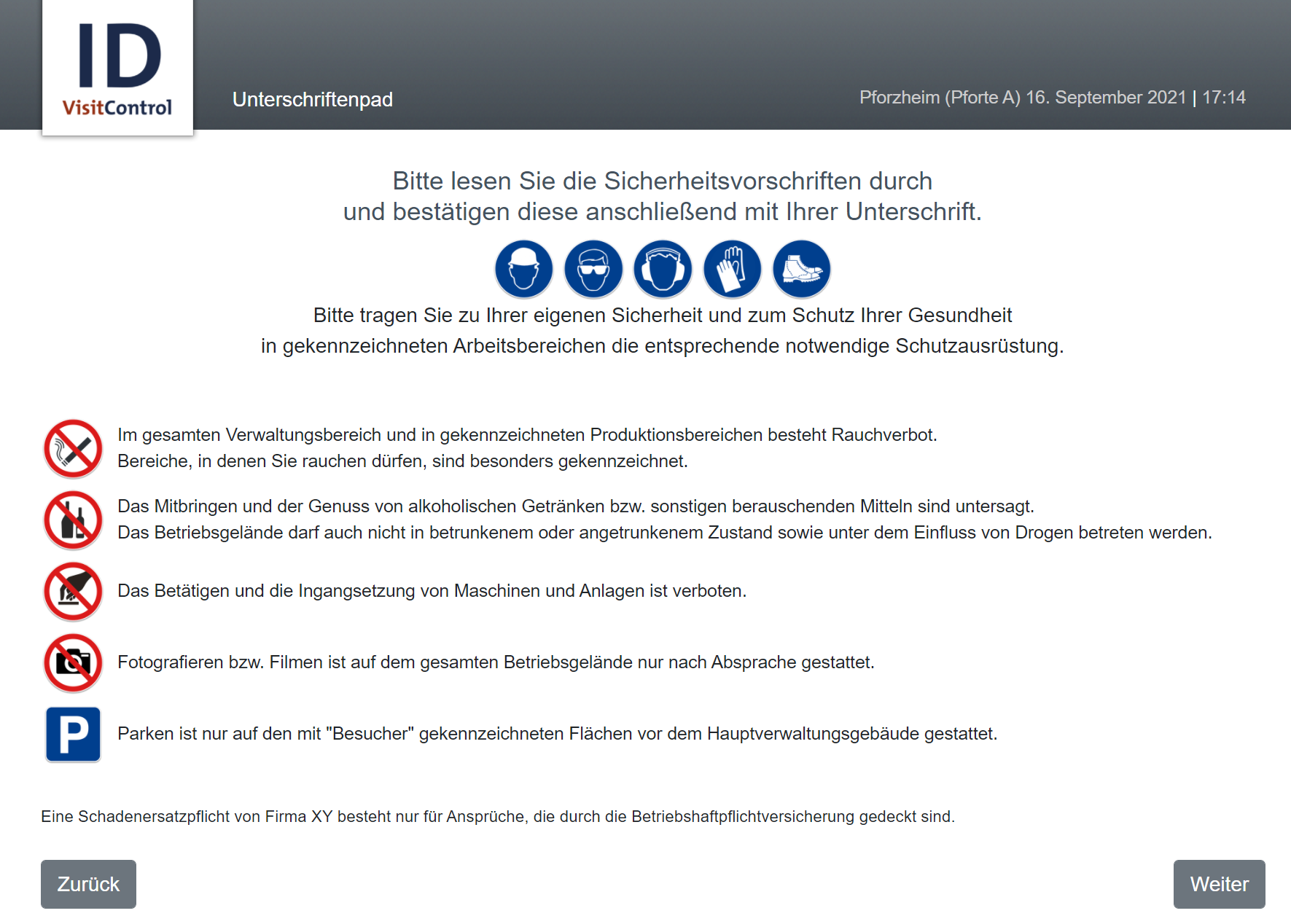 Display of your safety instructions
During the registration process, the visitor will be shown a security briefing as specified by you and asked to sign that he has read and understood it.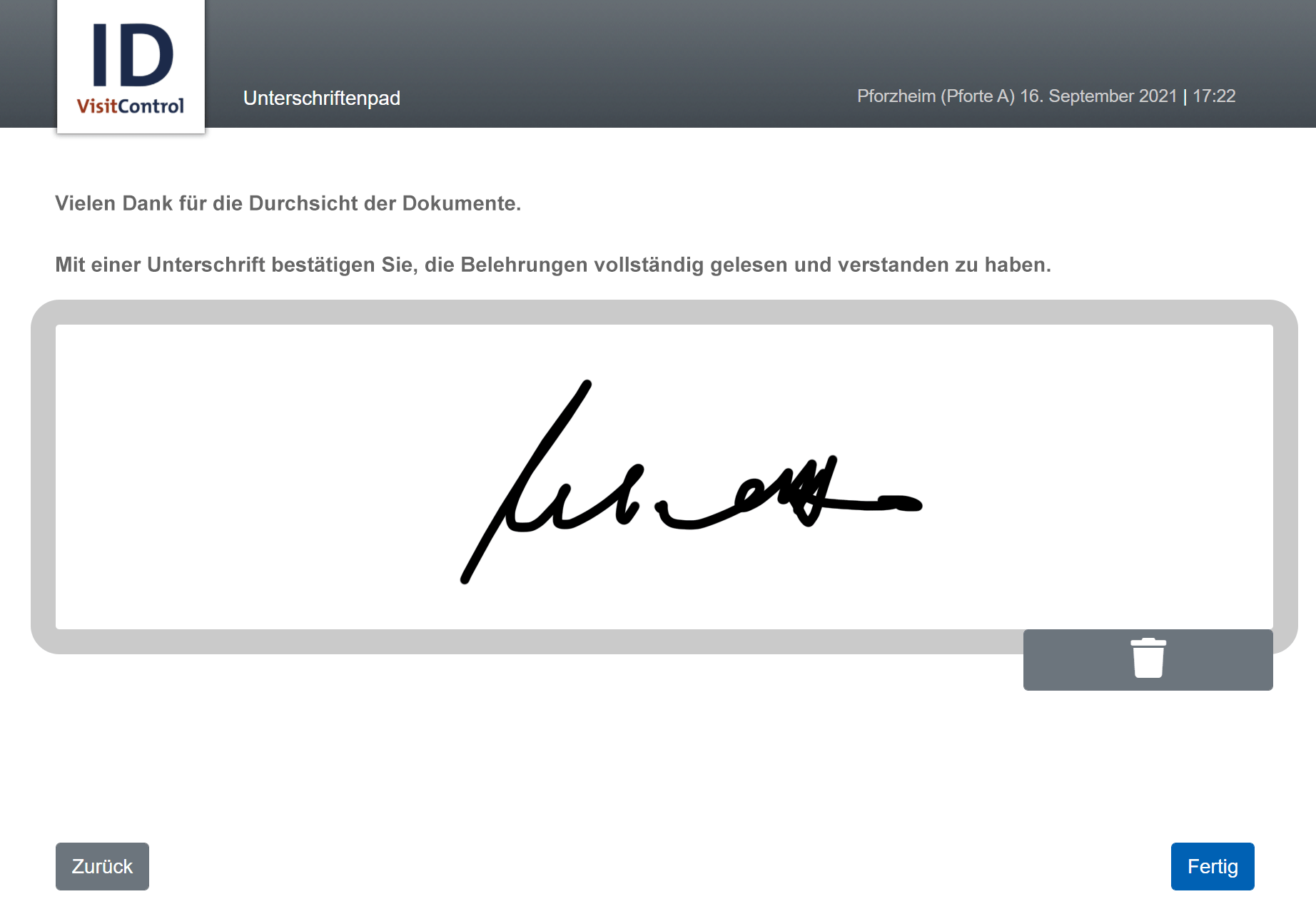 Signature request
Using a touch screen, your guest can digitally sign on a signature pad, complete the registration process and then receive their visitor badge. The access control is now complete.
Inform visitors safely and comprehensively in advance

Automatically print the visitor badge after successful self-registration at your badge printer.
Send e-mails to your visit directly from the viewer software.
Documentation for reference
---