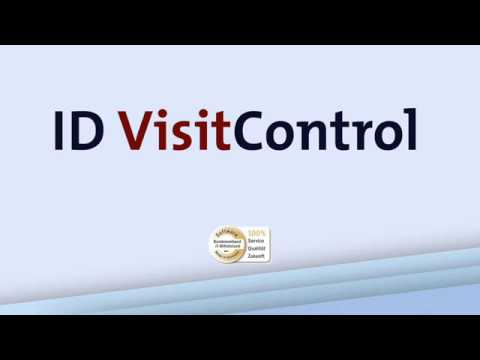 Self-registration of the visitor

Self-explanatory user interface

Customer-specific design possible

Can be operated via touch surface

The comfortable way of self-registration

As part of a flexible visitor management solution, we offer the Kiosk module as an option for self-registration.
Herewith you offer your visitors not only a modern and intuitive possibility to register independently in the visitor software, but also reduce the load on the reception area noticeably.
Within a few minutes, the visitor can enter his or her data or the data you would like to request from your visitors in a multilingual menu, and therefor relieve the reception staff of this part. Here, great importance is attached to a simple and self-explanatory menu navigation within the visitor software in order to register the visitor quickly.
Of course the kiosk module is also suitable for reception areas which are not covered by employees.
Within the menu navigation it can be determined individually which fields the visitor has to fill in and which of them should be declared as mandatory fields if necessary.
The self-registration via the kiosk module is rounded off with an integrated signature query, which is carried out at the end by displaying, for example, security instructions or rules of conduct.
For the use of the Kiosk module, devices with a touch interface are of course suitable. Tablets are ideal for this purpose, whereby the choice of operating system can be made independently, as our visitor software ID VisitControl works on all common operating systems such as Windows, IOS or Android.
So the kiosk module can be operated on a tablet or also in a complete kiosk terminal, in which computer, touch screen and also a printer can be integrated.
The interface of this module is scalable in terms of voice guidance and also the presentation (own company logo). The same applies to the data fields, which must be filled in by the visitor.
With the module Kiosk you provide your visitors with a modern and intuitive possibility of self-registration in a flexible visitor management system.
The following is a brief overview of the standard version of the Kiosk module of the visitor management software ID Visit Control. Language selection

The Kiosk module is available in any desired language and offers at the beginning of the registration the choice in which language the visitor wants to register. Simple registration
Thanks to the intuitive menu navigation, visitors can enter their visitor data quickly and easily. Display of your safety instructions
During the registration process, the visitor will be shown a security briefing as specified by you and asked to sign that he has read and understood it. Signature request
Using a touch screen, your guest can digitally sign on a signature pad, complete the registration process and then receive their visitor badge. The access control is now complete.
Additional modules

Expand your Kiosk module

---
Badge printing at the kiosk

Automatically print the visitor badge after successful self-registration at your badge printer as plastic card badge or other badge models.
Office
Send e-mails to your visit directly from the viewer software.