The ID VisitControl Outlook Plugin
With the help of the Outlook plugin of ID VisitControl you can create a pre-registration on ID VisitControl Intranet directly from Outlook. This way you can register your visitors even easier, speed up your internal processes and reduce your efforts at the same time.
Please note that a licensed installation of ID VisitControl, including the Intranet and Office modules, is required to use this plugin. If you are not yet a customer, please feel free to contact us for a non-binding online presentation.




---
Configuration of the plugin in 3 easy steps
1. Installation
Installation of the plugin via Microsoft Outlook Add-Ins Store:







Then look for the ID VisitControl plugin in the search field under All Add-Ins and install it.

2. Configuration
1. Go to the ID VisitControl button in the Outlook AddIn menu

2. Log in to the ID VisitControl intranet with your access data. The URL corresponds to your usual link to the ID VisitControl Intranet. If you have any questions, please contact your IT contact directly.
You need URL, Username and Password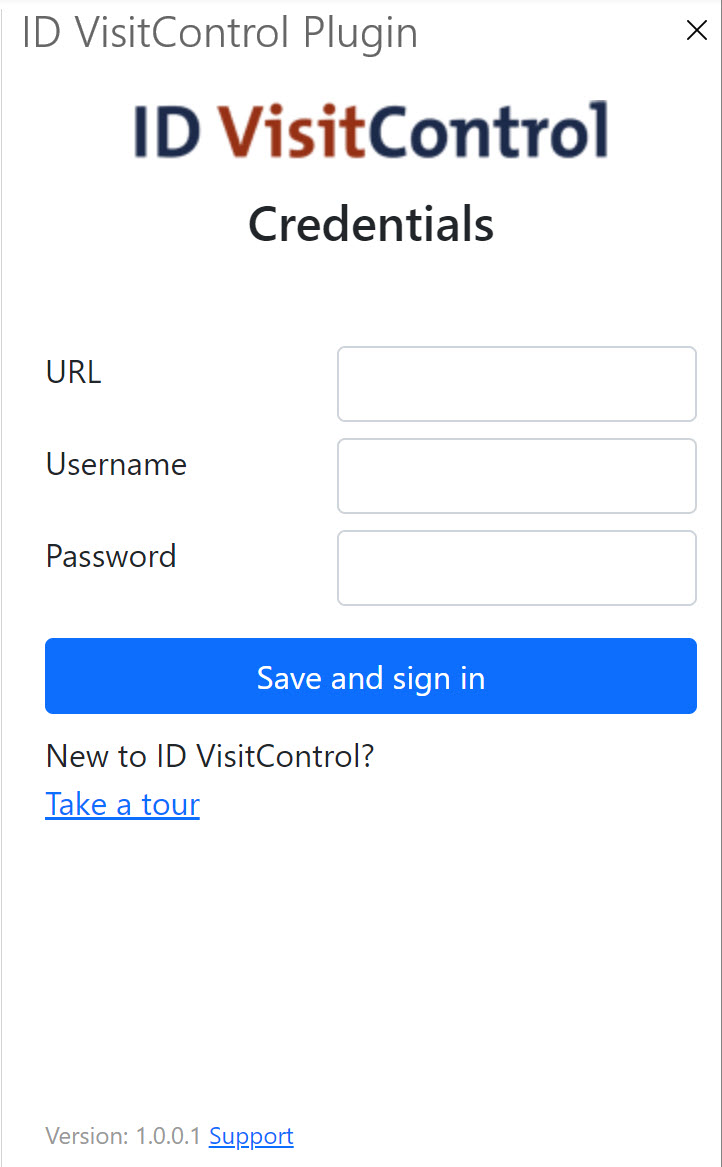 3. Use

1. Open an E-Mail from one of your contacts and click on the ID VisitControl plugin as well. The E-Mail-address that is read and automatically entered comes from the sender.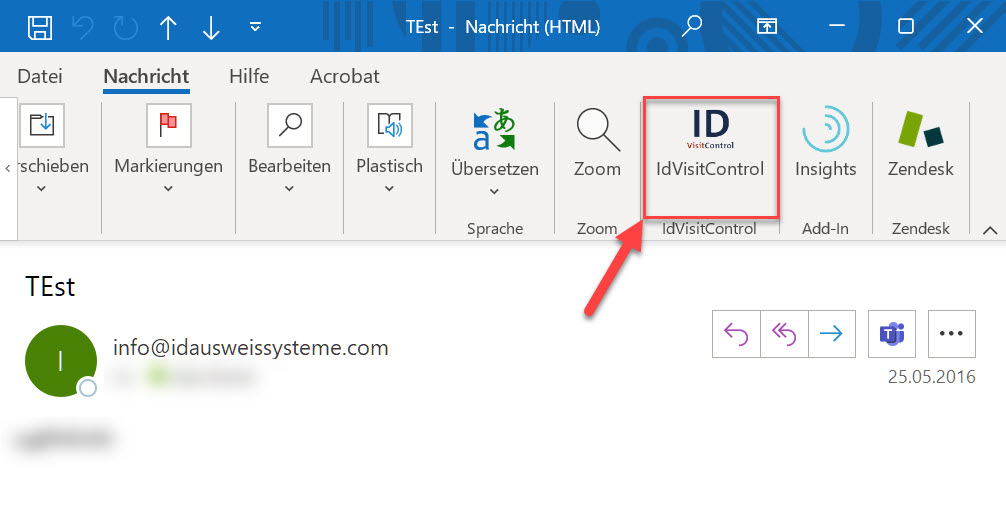 2. Create a new pre-registration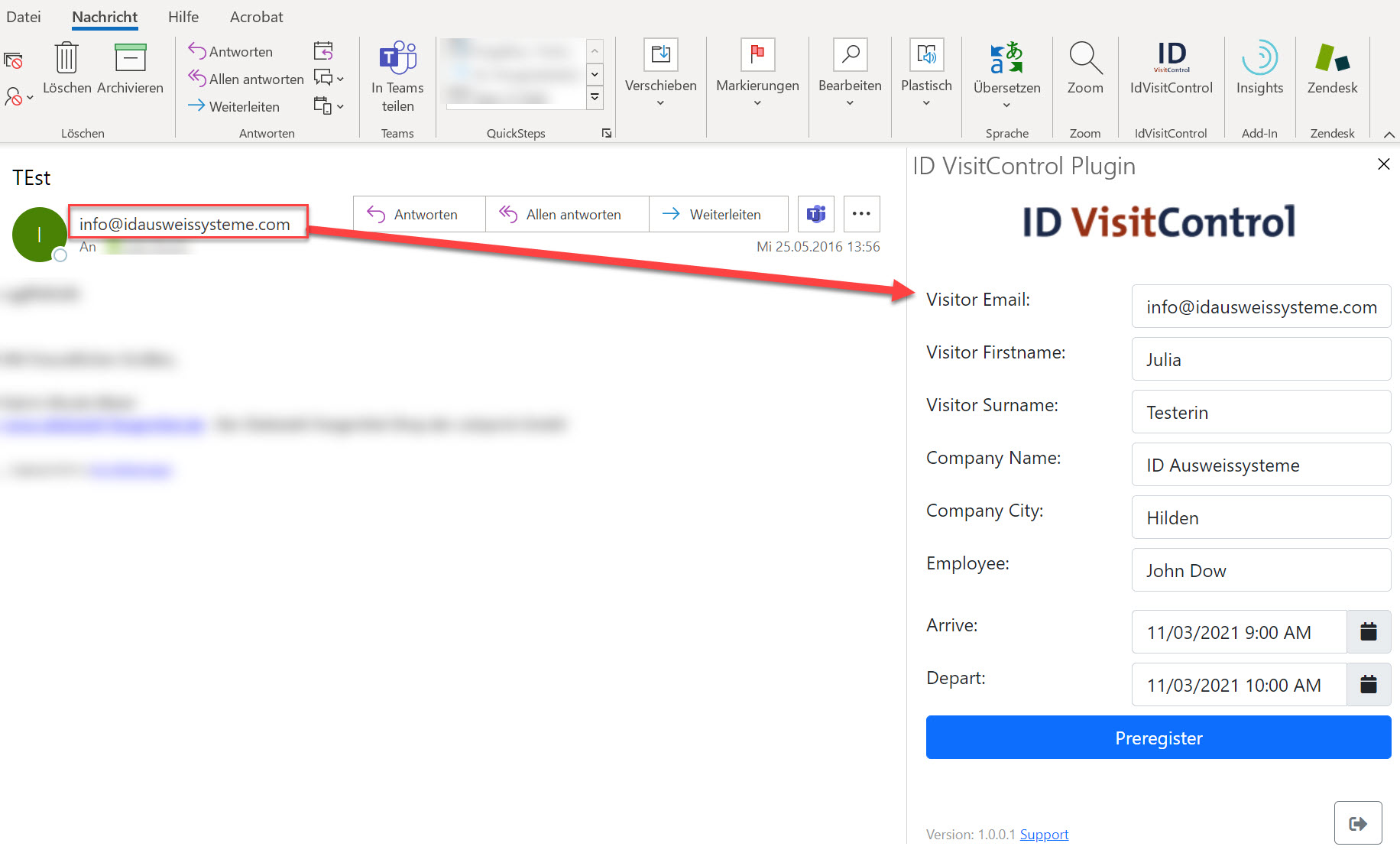 a.) If there is a visitor in the system with a matching E-Mail-address, the contact information will be filled in automatically.
i. Set the times for the desired visit.

b.) If there is no visitor with a matching E-Mail-address in the system, the contact information must be filled in to create a new visitor in ID VisitControl.
i. Set the visitor's company (if there is a match in the system, the existing company will be linked to your visitor)
ii. Set the times for the planned visit.

c.) Click on "Preregister" to create the pre-registration in ID VisitControl.


3. You can easily customize the pre-registration in ID VisitControl using the Edit link: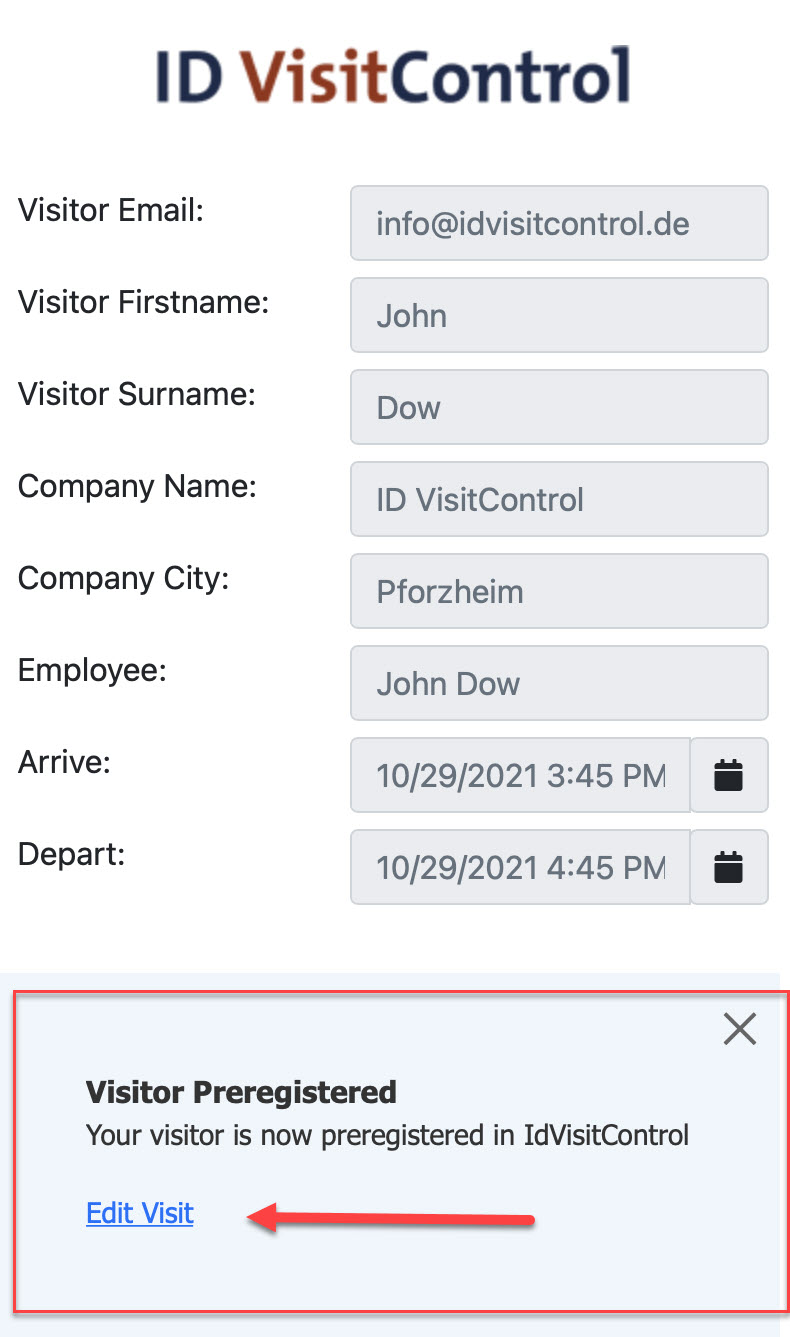 4. Add the required information and complete the process as you know it from pre-registration in ID VisitControl Intranet. For more information go to the link under: https://equitania.atlassian.net/wiki/x/KABeL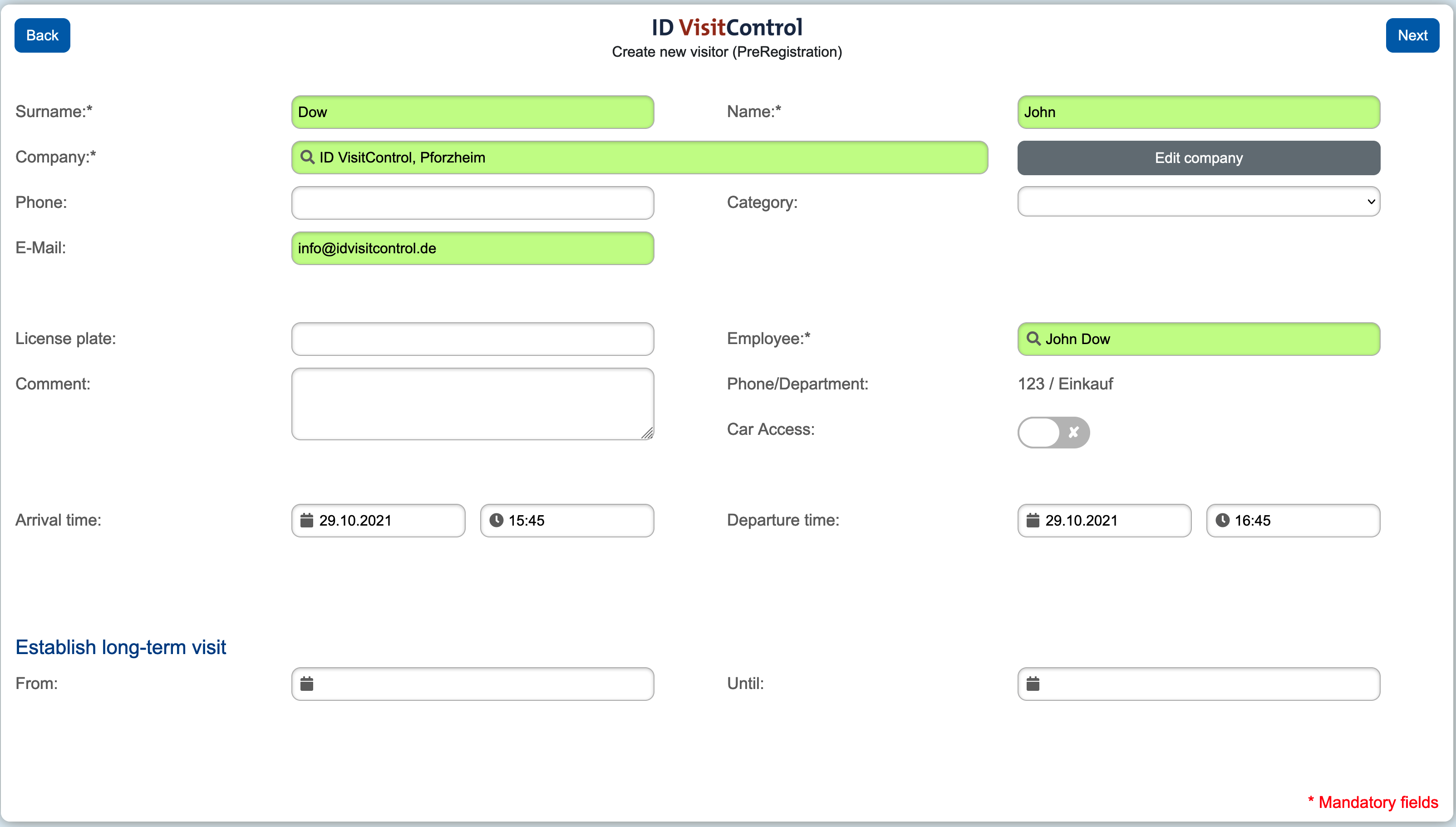 5. The final pre-registration can be viewed in the pre-visit list in ID VisitControl Intranet or in ID VisitControl Reception.