Server
The interface between your employees and your reception
Direct connection to your Active Directory
Administration of badge printers
Automatic master data transfer

The interface between your employees and your reception

The module Server is the technical basis of the visitor software ID VisitControl and the basis with which to combine different modules and to create an efficient integration into your system landscape.
The entire communication of different modules runs over this module, if, for example, the module reception is used as a multi-user version or the module kiosk, intranet or one of the numerous additional modules is to be used in addition to a reception.
Within such a visitor management system, data input, which is collected via these additional modules, runs via the server module to the central reception module.
In addition, the badge printers and, if available, the various entrances to your property are administered in this module. You can configure new badge printers or add entrances yourself.
New languages can also be added, which can then be used in the Kiosk module to select the respective menu language or in the Reception and Intranet modules for the internal menu language.
The Server module enables access to your Active Directory via an LDAP connection, which is a great advantage with regard to your employees' data. Thus, data of your employees, which are used as hosts within the visitor software during a visitor process, do not have to be imported laboriously at regular intervals.
Here, the visitor software always accesses your Active Directory data and uses it for the respective visit.
In addition, the server module offers you the possibility to perfectly embed the visitor management software into your network structure and to access the software from any place in your network.
Via an additional module, the possibility of a Single-Sign-On can be integrated or the additional module "client management" can be implemented.
The following gives you a brief overview of the functional scope of the Server module in the standard version: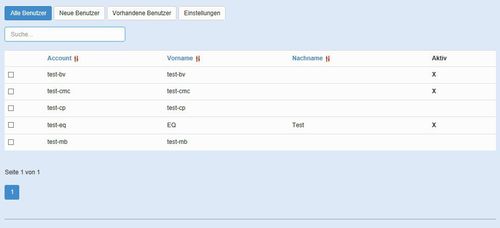 Integration of your Active Directory
You can easily enter the data of your employees into the visitor software ID VisitControl via the connection of your Active Directory.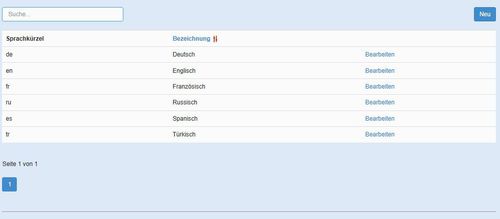 Add other languages yourself
You can add a new language to the existing languages in the visitor management at any time.

How many receptions do you have?
Define individual entrances for your company and expand them flexibly via the administrator page of the visitor software ID VisitControl.
Additional modules

Expand your Intranet module
---
Single-Sign-On

Use the visitor software quickly and effectively without having to enter your password again.
Client management
Access to different data sets in one software.